Loveliest Ladies
I don't know if I would call myself a, "lovely lady," but apparently, the Bleacher Report disagrees. I made it on their list of "Loveliest Ladies of Media Day," while I was covering the Super Bowl. Women like Maria Menunos was on the list. I was definitely flattered to say the least!
Super Bowl 2012: The Loveliest Ladies of Media Day
Use your ← → (arrow) keys to browse more stories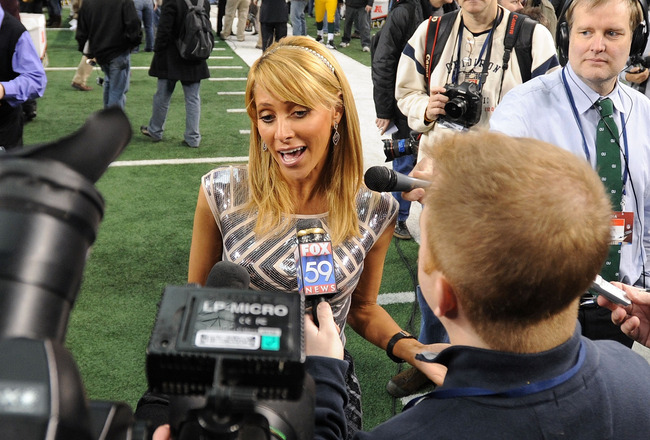 Michael Heiman/Getty Images
There's nothing quite like Super Bowl media day…blinding lights, overeager journalists and throngs of sexy presenters yearning for a chance with the stars.
From Molly Qerim and ESPN beauty Jenn Brown to former Miss Nevada USA 2008 Veronica Grabowski and Rebeca Rubio, sexy women have become a crucial part of the pre-Super Bowl festivities.
The NFL and their fans are quite appreciative.
Let's take a look at who is ready to cause a stir at this year's media day.
Things could get dicey.
http://bleacherreport.com/articles/1046700-the-lovliest-ladies-of-super-bowl-media-day/page/6